How do I promote my business?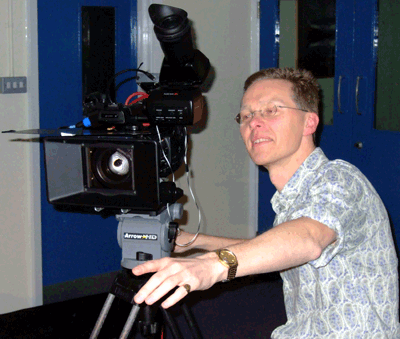 There are 2 broad strategies to promote and build your business - hunting and fishing. I go into some detail about these strategies in part 7 of my video seminar series. The fishing strategy is the easier one, but less effective - you "put the word out" that you are open for business, through advertising, social media, search engine optimisation, etc and then you wait for the enquiries to come in. In today's crowded marketplace you'll be waiting a long time for those enquiries. That leaves you with the hunting strategy as your better option. The only effective method of building your business is going out and hunting down clients yourself. You get on the phone and you pitch in your services, ask for a face-to-face meeting and then you sell in what you can offer. I go into minute detail how to conduct this meeting in part 6 of my video seminar.
What if the client is unhappy with my work?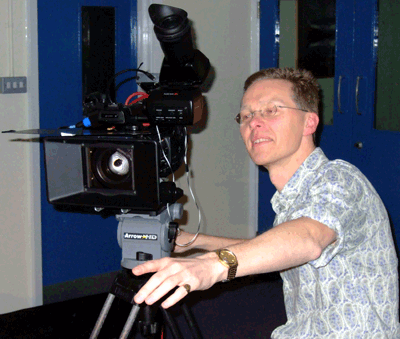 In brief, one of the best strategies to deal with a dissatisfied client is not to get into this situation in the first place. You achieve this by constantly discussing with the client what they want and expect and then relaying back to them what you understand from them and what you intend to deliver - in other words, manage their expectations. If they are unhappy when you deliver, you need to find out specifically why they are unhappy. Don't ask "Why are you unhappy?", but instead ask "What is making you unhappy?" - this encourages them to be specific about where the problem lies and makes it more likely that you can address it. You need to offer a solution as soon as you can, even if the problem is not your fault. The client is buying your services as a problem solver and the more problems you can solve, the better, as it will cement your reputation in the mind of the client as their "go-to" guy or gal. I cover a strategy to handle upset clients in part 7 of my video seminar, using the CAP formula, which I describe in the video.
How do I avoid being typecast as a corporate filmmaker?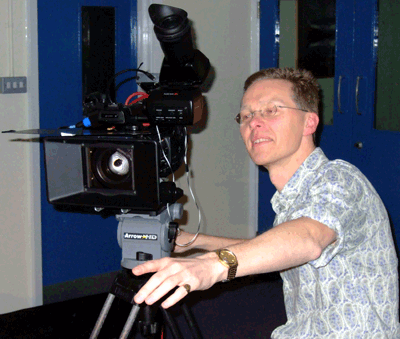 The short answer is that you make sure that all your contacts know about everything else that you do - it's known as "cross-selling". I talk about this in some detail in part 7 of my video seminar. There is typecasting in any business - it's the way the world is. The trick is not to dwell on it and get on with developing your career and business. You are in the business of making films - it shouldn't matter to anyone (least of all you) what kind of films those are. In more than 25 years, I have directed over 500 hours of live TV, made 23 short films, hundreds of corporate videos, a few dozen commercials and 3 feature films. How would you typecast me? I don't know how to describe myself as anything other than a "filmmaker", because what I do is "make films". Therefore, if you don't want to be typecast as any one thing in particular, make sure you do loads of different stuff, so that nobody can describe you as just one thing. The flipside is that people will have a problem pinning down what it is that you do, because you've done such a wide variety of things. So you can't win - whatever you do. You might as well ignore them and get on with whatever you want.
What if something goes wrong during the filming of a one-off event coverage?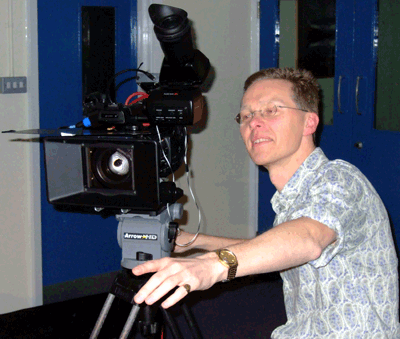 The best advice I can offer here is to make sure that you have done everything that you can to make sure that nothing does go wrong. I was very recently asked to cover a press conference for a client. They specified that they wanted just a single camera coverage. I could see instantly the potential for things to go wrong, so I changed the specification of the job to 2 cameras and a separate sound recordist. In the event, one of the cameras failed very briefly in the middle of the coverage, but the backup camera and sound were running perfectly, so nothing was lost. If we had stuck with the client's plan, we would have been in trouble. Remember, you are the professional filmmaker, the client is not. That's why they come to you for your expertise, otherwise they could just do it themselves.
When do I need release forms and when are they unnecessary?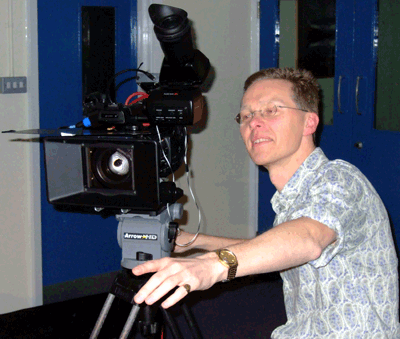 The beauty of the corporate video sector is that nearly all of it is conducted on the basis of a "gentlemen's agreement" - a handshake and a promise to do your best work. In more than 25 years working in this sector, I have only had to use a production contract on 2 or 3 projects. I generally use what I call an "e-mail of understanding". In this e-mail, I outline my take on the brief, what the client is commissioning me to do, when I will do it, when I will deliver and the terms on which I will do the job. It is here that I will also state that it is the client's responsibility to ensure that all models are cleared for release. Ultimately, the commissioning client is responsible for the distribution and exhibition of the finished video, so they are the ones who need to know whether they have permission to do so. In most cases, the video will feature employees of the company, and their standard employment contract gives the employer the right to use their image in publicity for the company, so they are in effect "pre-released".
Do I need insurance or can I start out without it?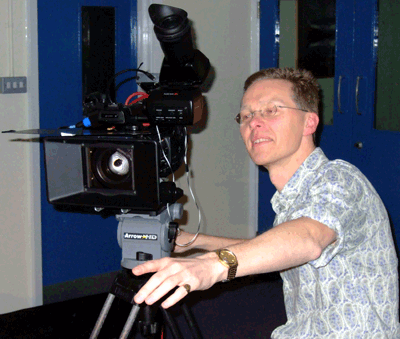 Legally, yes you do need insurance. You should have Public Liability cover - and Employer's Liability, if you hire in other freelancers/staff. However, in practice, many people working in the corporate video sector have gone for years without insurance. I certainly started out without insurance, but I got it as soon as I could afford it - and I slept so much better once I had it! That said, I've never had a situation where I needed to claim on insurance, so the risks are truly minimal and you might want to take the risk yourself. In over 25 years, I've had JUST ONE client ask me if I had insurance - and that client was an insurance company!
What happens if the client doesn't pay me?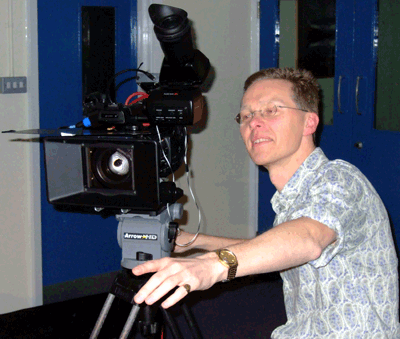 The short answer is that you chalk it up to experience. In theory, you can pursue the debt through the Small Claims Court, but it's usually an agonising process and I've chosen in the past to write the debts off, rather than follow this route. If you are dealing with a new client and you're not sure of their credit-worthiness, you can do a formal credit check on them through various agencies that exist for this purpose. Or you could do what I have sometimes done, and ask them for a deposit up front, so that at least some of your costs are covered if they default.
How does the mentoring service work?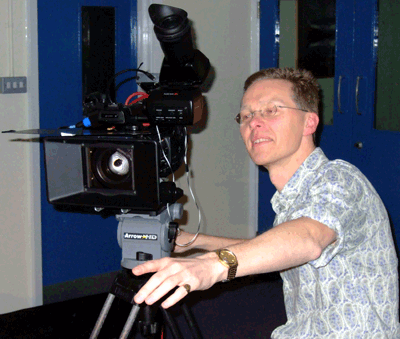 If you buy the top level course, you get a year's mentoring from me. It's simple - e-mail me your queries, ideas, proposals - whatever you want - and ask for my feedback on it. If I feel there's a general point that everyone would want to know, I'll post an answer on this page. If your topic is very personal and specific to you, I'll e-mail you my thoughts directly. I won't actively lead you - you need to consider me an information and advice resource that you can call on any time during the year after you buy the course.
How do I know if the course covers the specific areas I am looking for information on?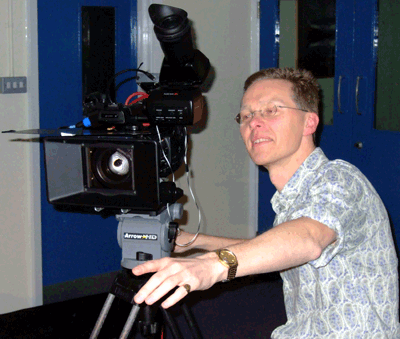 I'm a student filmmaker. Is this course right for me?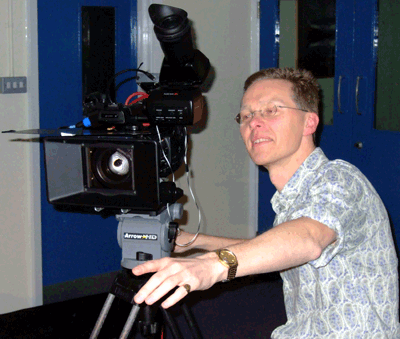 It depends on whether your course has any units on business studies, business management or handling client relationships. If your film school doesn't cover any of these areas, I'd recommend my course. Also, if you're just about to graduate from film school, I'd suggest that anything that gives you an edge over your competitors will be helpful.
Why did you create the course?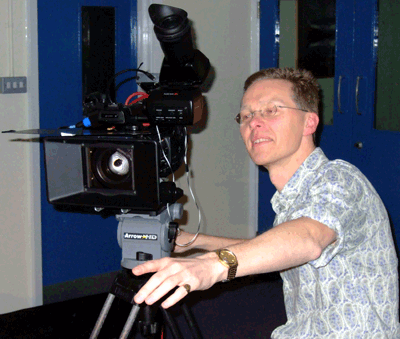 Younger filmmakers that I meet are always asking me for advice about working in corporate videos. It's such a huge subject that I always struggle to give any real advice on the spot. This frustration made me want to help by designing a course that could give you a thorough grounding in how to create a successful corporate video career. I made a deliberate decision not to talk about where to put the camera, as there are already so many other courses that cover these aspects. My mission with my course was to talk about areas of filmmaking that no other course ever touches upon. To my knowledge, no other courses exist that discuss the day to day realities of trying to survive as a full-time professional filmmaker. Nearly all courses seem to pander to the mythology that all filmmakers will be making feature films for the duration of their careers. This is simply not true and, in my experience, these courses don't offer any real practical help to get new filmmakers going in their careers. I wanted to address that shortcoming, while not covering well known material that has been done to death by others before.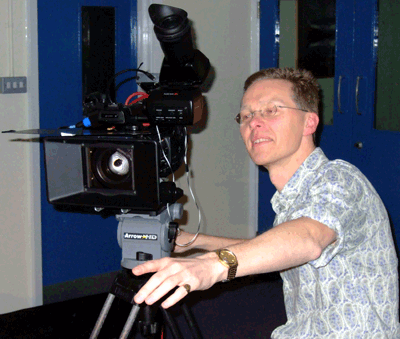 I'm Brian Barnes and I've been a successful corporate filmmaker since 1987, making my living solely from filmmaking since 1991. I've made videos for 3 of the world's top 5 brands - Apple, Google and Microsoft - and I won the Snippies award for my video for Intel. My experience has taught me that the way I conduct my corporate video business works very well, compared with many of the other filmmakers that I started out with, who have all had to go out of business. I passionately believe that if you do what I do, you will find your own version of success. Crucially, nearly all of my work is REPEAT BUSINESS, which is the finest recommendation you can get in this line of work. I must be doing something right!
Why aren't you running a live seminar?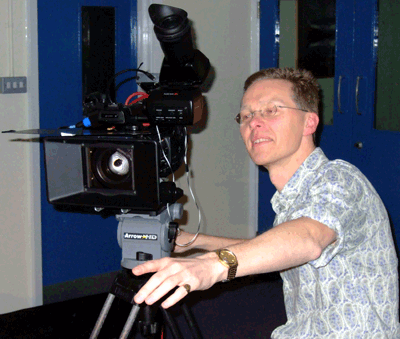 I ran the live seminar several times between 2008-2012, but I found the administration of the seminars and delivery of the content so exhausting that I decided to stop doing it. However, I was aware that there was still some interest in the material, which is why I recorded the video seminar. It's pretty much the same content as the live seminar, but obviously without the interactivity. That's why I added the mentoring scheme as part of the seminar course purchase cost.
What's the value of the course?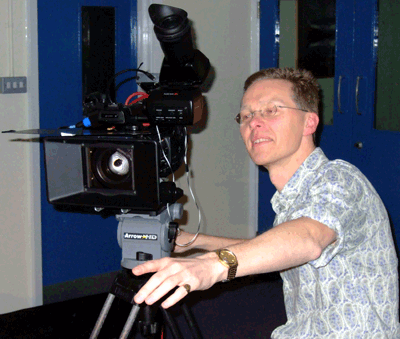 The video seminar is filled with my lifetime's experience and knowledge, which I had to fight hard to learn. The information I share is so valuable that it will pay back the investment you make at least 100 times over. The course is priced at about the same level as a good textbook. I also offer occasional discounts, so watch out for those by joining my mailing list.
Please reload
Your burning questions about growing and improving
your corporate video business answered below.
Ask me yours using the Contact page.
Corporate Video Training for Filmmakers
Backed by my 30-day money back guarantee (T&Cs apply.)
"This is a must for every filmmaker! All in all, a winner of a course." - Gordon M
"This is essential stuff if you actually want to make a living making movies." - Michael W
Succeeding in Corporate Videos
Your most practical way to make money making films